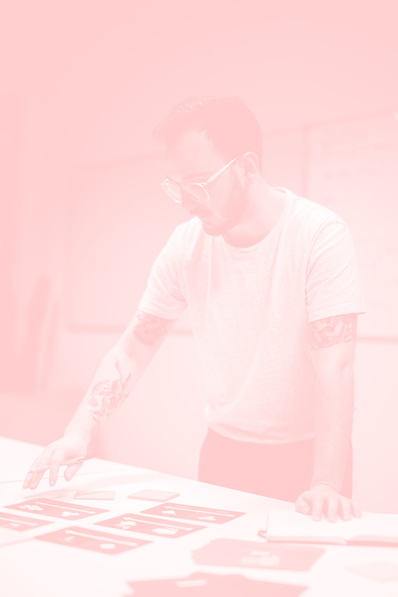 Process design & facilitation —

I'm Alejandro Masferrer, a creative consultant. I design and facilitate processes that aim for the following goals:
Boost innovation
Organisations that are looking to secure their future by creating new concepts and strategies. I lead design sprints and work sessions to set high strategic goals.
Empower teams
Organisations that are looking to encourage participation and ownership to produce a better creative outcome. I function as the support of your team, stimulating and making them smarter together.
Facilitate change
Organisations that are looking to adapt to adversities while delivering faster and more efficiently. I look at complex processes and work to get the most of every individual while creating collective intelligence.
Run co-creation sessions
Organisations that are looking to design together with their users/clients to nurture relationships and come up with meaningful ideas. I plan the meetings and make sure the process runs smoothly.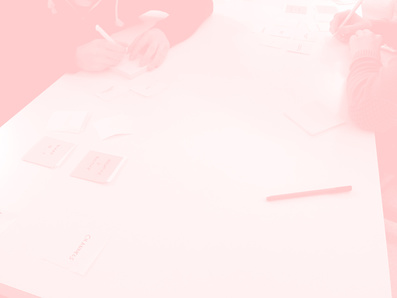 Examples of work I do: design and facilitate workshops, design sprints, support creative teams, find methodologies, re-think internal processes and lead innovation projects.
Do you have a project I can help you with?
Methodology
In my ten years of experience in the creative field working for clients like adidas, Facebook, KLM, Ogilvy and BBH, I have gained a large number of assets and tools derivated from design thinking to team dynamics. I have an eye for design and the skill to simplify complex concepts.
An essential part of my role is to find the need for the team in each stage and contribute to fulfilling it. Sometimes that means helping out with vision and inputs, and others, just bringing the right energy to the room.
About process facilitation
The process facilitation is crucial for projects that require team coordination and high levels of innovation. As a facilitator, I make sure your team can focus on results, guiding and helping them in everything else.
I take on projects where there is an essential importance in planning the process. My job is to provide the best methodology and tools your team need, find the best structure, define the goals of the project and design how they'll get there.